GH
GH Spoilers: Haley Pullos Driven To Luxury Malibu Rehab Center Days After Horrific Crash And DUI Arrest
General Hospital (GH) spoilers show that Haley Pullos (Molly Lansing-Davis) is now in rehab following a DUI arrest on April 29 after crashing her car into another vehicle at 1:45 am. The crash occurred on the 134 freeway in Altadena, California and Pullos had to be extricated from her car with the jaws of life,
It's alleged that when firefighters pulled her out of the wreckage "she became aggressive, hitting one and shouting: 'This is a $400 f****** shirt.'"
The Daily Mail reports that Pullos was driven by her father to the $2,600-a-week Malibu Detox and Residential Treatment Center, stopping for a meal at Taco Bell before entering the facility.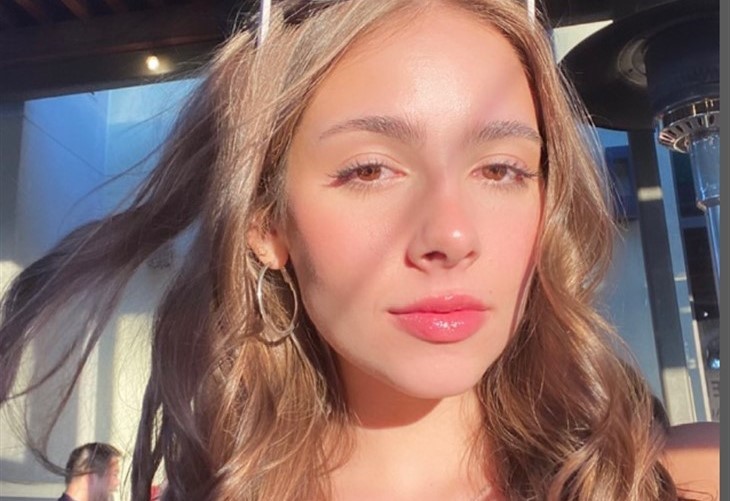 Pullos debuted on ABC's General Hospital in 2009. According to the outlet, "Pullos was driven around ten minutes from her home to the fast good giant, and began rummaging around the paper bag."
The Malibu treatment center is about an hour's drive from her Granada Hills home and pictures show her in the passenger seat wearing large sunglasses and a sleeveless top.
GH spoilers – Haley Pullos In Rehab
According to a police report written at the scene of the crime, "Pullos reportedly had mini bottles of tequila and marijuana edibles in her wrecked white 2019, Ford, the night of the incident – though it is not clear what she has entered treatment for."
The luxury rehab center is located in the Santa Monica mountains, with a total of three faculties spread across several acres. The center provides several alcohol and drug addiction treatments, including a ten-day detox and an intensive medication-assisted treatment "with a residential option for round-the-clock care."
General Hospital Spoilers – Haley Pulos DUI
The center also offers an outpatient program and aftercare program for discharged patients. While at the center, patients can take advantage of "gourmet dining, a hot tub, yoga, horseback riding, fishing, beach access, and other off-site activities."
Depending on how long Pullos is at the center and any aftercare treatment, her care could cost upwards of $30,000.
Before hitting the vehicle with a male driver, Pullos hit another car, driven by a 27-year-old woman. According to the police report: "It was determined Haley Pullos was involved in a hit and run traffic collision that occurred in the city of Pasadena prior to entering the wrong way onto the eastbound SR-134 freeway."
"She then swerved and ended up in the eastbound lane, colliding with an oncoming Kia moving at 60 mph. The driver of the Kia, a 23-year-old old man, was left with serious injuries and rushed to hospital."